Sign up
Donate Now
Sign up today! TREA publishes a monthly newsletter including volunteer opportunities, news and upcoming events. Please enter your email below:
Learn how to reduce waste through individual habits and in large events.

Learn the best practices and practical strategies for active transportation.

Gain practical knowledge & network to reduce reliance on fossil fuels.
Welcome to TREA - Thames Region Ecological Association
TREA's main goal is to educate its members and community to protect the environment, stay informed and take personal action. We also have an entrepreneurial streak given that TREA encourages citizen participation and innovative projects from and for the community.
TREA`s New Board
TREA is welcoming the spring with a new Board of Directors resulting from the March AGM.
Peter Ferguson – President
Jim McKinna – Treasurer
Carter Eady – Secretary
Members at large – Caleigh Campbell, Noah Stokes, Ava Thompson, Gosse van Oosten
Planning will soon be underway to make 2021 a memorable year for TREA, now 35 years young.
CAN-Bike Courses

TREA is supporting upcoming CAN-Bike courses with instructors and training space – to register follow up to info@canbikelondon.ca for details –
—
Wednesday Aug 11, 6:00-8:00 pm – Learn to Ride
Thursday Aug 12, 6:00-8:00 pm – CB2 (handling skills, basic traffic dynamics)
Sat/Sun Aug 14/15 full days – CB4 (advanced skills, also prerequisite for CB5)
Tuesday Aug 17, 6:00-8:00 pm – Learn to Ride
Tuesday Aug 31, 6:00-8:00 pm – CB2 (handling skills, basic traffic dynamics)
Thursday, Sept 2, 6:00-8:00 pm – Learn to Ride
TREA's How-To Workshops: Take Personal Action on Climate Change
Our How to Workshops are wrapping up!
Recordings of all the workshop series will be shared on TREA's YouTube channel as available
These workshop series are made attainable thanks to the support from the Ontario Trillium Foundation.

————————————-
If you have any questions, please email TREA at info@trea.ca or call (519) 645 2845.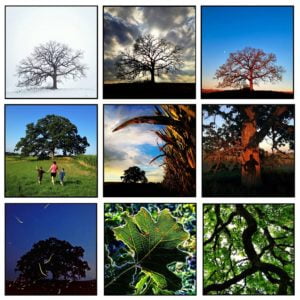 Every Child Matters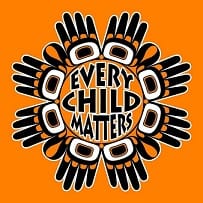 There is one important sharing this week, one that touches hearts and should add momentum on the need for truth and reconciliation between Canada and First Nations: news from BC about 215 children interred with no accountability for their passing and no marker for remembrance. We express our sympathy, and desire to see and take greater efforts on this and similar First Nation issues that must be acknowledged, and where Canada needs to create new pathways.
Ask TREA to help with your festival composting and waste reduction strategies.