Sign up
Donate Now
Sign up today! TREA publishes a monthly newsletter including volunteer opportunities, news and upcoming events. Please enter your email below:
Learn how to reduce waste through individual habits and in large events.

Learn the best practices and practical strategies for active transportation.

Gain practical knowledge & network to reduce reliance on fossil fuels.
Welcome to TREA - Thames Region Ecological Association
TREA's main goal is to educate its members and community to protect the environment, stay informed and take personal action. We also have an entrepreneurial streak given that TREA encourages citizen participation and innovative projects from and for the community.
TREA's How-To Workshops: Take Personal Action on Climate Change
Our How to Workshops are wrapping up!
Recordings of all the workshop series will be shared on TREA's YouTube channel as available
These workshop series are made attainable thanks to the support from the Ontario Trillium Foundation.

————————————-
If you have any questions, please email TREA at info@trea.ca or call (519) 645 2845.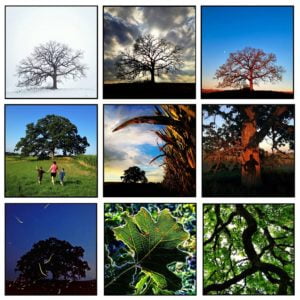 12 Days of Christmas Auction 2020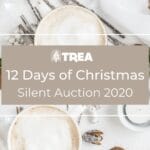 We thank the community for their support of our recent Silent Auction.
This year's donors:
3M
Anderson Craft Ales
Bob's Range 
Brass Roots 
Butter Me up Soap Company 
Cafezia Coffee
Canadian Tire White Oaks 
Chick Boss Cake
City of London 
Co-ops Buildall
Dorchester Golf and Country Club 
Downtown Dollar
East Park 
East Side Mario's 
Eleven Sixty Bar and Grill 
ENJO toxic free cleaning 
Fanshawe Pioneer Village 
Fionn MacCool's 
Flying Squirrel 
Four Points by Sheraton
Forrat's Chocolate
Fred Astaire Dance Studio 
Four Points by Sheraton 
Home Country Folk Festival
Home Deport Clark Road 
Hyde Park Feeds and Country Store
Hyland Cinema
Jill's Table
Junction
Kustermans 
Loblaw North 
London Brewery Co-op
London Children's Museum 
London Potter's Guild
Lovebird Flowers Inc. 
Mandala Books 
Metro 
Moxie's Grill and Bar 
Ontario Growers Supply 
Parkway Garden Centre
PetSmart 
Peevey 
Pizza Hut 
Pub in Lambeth
Reforest London 
Ren's Pets South London
Richie's Family Restaurant 
Ripley's Aquarium 
Robert Q
Shane Oneill Microenvironments 
Shaws Ice Cream 
Sidetrack 
Sophia Bonnie Wodin 
Sparta Country Candles 
Spicer's Bakery 
Sticks and Scones
Starbucks
Sticks and Stones 
Sunripe Fresh Market 
SWISH 
Swiss Chalet 
Teresa Ainsworth 
The Home Deport
The London Potters Guild 
The Springs Restaurant 
The Sweet Onion Bistro 
The Tea Lounge 
The Works Bistro
Tony's Pizza 
TREA
Tuckey Home Hardware 
Under the Volcano 
Ungers Market 
Union Pub
Upper Thames River Conservation Authority 
Wright Hair and Co. Salon 
Village Wine Cellar
Wortley Village Roadhouse 
Zentein 
Ask TREA to help with your festival composting and waste reduction strategies.