Sign up
Donate Now
Sign up today! TREA publishes a monthly newsletter including volunteer opportunities, news and upcoming events. Please enter your email below:
Learn how to reduce waste through individual habits and in large events.

Learn the best practices and practical strategies for active transportation.

Gain practical knowledge & network to reduce reliance on fossil fuels.
Welcome to TREA - Thames Region Ecological Association
TREA's main goal is to educate its members and community to protect the environment, stay informed and take personal action. We also have an entrepreneurial streak given that TREA encourages citizen participation and innovative projects from and for the community.
CAN-Bike Courses

TREA supports CAN-Bike course instruction  – to register follow up to info@canbikelondon.ca for details – October wraps up the CAN-Bike season. Check in again early in the new year!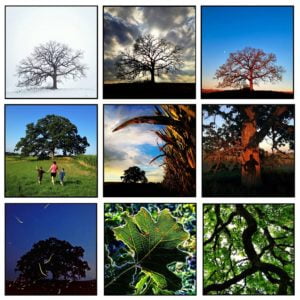 IPCC 2021 Report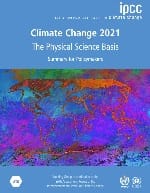 Assembled by the International Panel on Climate Change (IPCC) — a team of more than 200 scientists — their latest report represents a sweeping analysis of thousands of studies published over the past eight years as people the world over suffer record-shattering temperatures and deadly extreme weather, from catastrophic wildfires to monsoon rains to extreme drought. Canada is warming at twice the global average. Please share and take action. Find the full report here.
Ask TREA to help with your festival composting and waste reduction strategies.
12 Days of Christmas
TREA's Annual Silent Auction
Thank you to everyone that joined us for our 5th Annual 12 Days of Christmas Silent Auction in support of the Thames Region Ecological Association (TREA)!
As always, TREA extends a warm thank you to all the generous donors involved. Read an alphabetical list of participants below:
"

3M

Anderson Craft Ales

Blackfriars Bistro and Catering

Cafezia Coffee

Canadian Tire

CAN-Bike London

Chick Boss Cake

Chris Dancey, Artist

Copper Branch Restaurant

Copp's Buildall

Craft Farmacy Restaurant

Downtown Dollars

East Side Mario's (Masonville)

Eleven Sixty Bar & Grill

Fanshawe Pioneer Village

Farm Boy Grocer

Fionn McCool's Restaurant (Masonville)

Flying Squirrel Trampoline Park London

Forrat's Chocolates

Four Points by Sheraton London

Fred Astaire Dance Studios

Jill's Table

London Brewing Co-operative

London Children's Museum

The London Potters Guild

Long & McQuade Music Stores

Moxie's Grill

Natalie Eterno, ENJO Consultant)

Noah Stokes, Entrepreneur & Carpenter

Nooner's Restaurant

Parkway Gardens Centre

Petsmart

Pizza Hut (Wellington Road Location)

Princess Auto

Reimagine Co

Ren's Pet Store

Richies Family Restaurant

Rotary Club of London South

Shane O'Neill, MicroEnvironments Design Consultation

Sidetrack: A Wortley Café

Sophia Wodin, Spiritual Mentor, Teacher and Intuitive Reader

Sparta Country Candles Shop

Sunripe Fresh Market

Sweet Onion Bistro

Teresa Ainsworth, The London Potters Guild

The Words Restaurant

TREA

Tuckey Hardware

Unger's market

Union Pub Company

Upper Thames River Conservation Authority

Village Wine Cellar

William Wang, Zentein Nutrition Inc.

The Wortley Roadhouse