Sign up
Donate Now
Sign up today! TREA publishes a monthly newsletter including volunteer opportunities, news and upcoming events. Please enter your email below:
Learn how to reduce waste through individual habits and in large events.

Learn the best practices and practical strategies for active transportation.

Gain practical knowledge & network to reduce reliance on fossil fuels.
Welcome to TREA - Thames Region Ecological Association
TREA's main goal is to educate its members and community to protect the environment, stay informed and take personal action. We also have an entrepreneurial streak given that TREA encourages citizen participation and innovative projects from and for the community.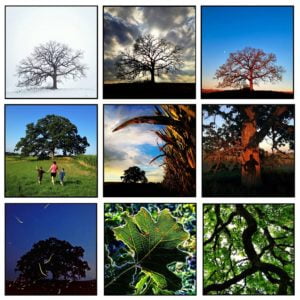 Celebrate Festivals
Look for TREA in October at the Phoenix Trail Race, where we are helping with waste diversion. We hope you can look at bringing your own containers to community events to avoid creating waste!
Join Us!
October 21-27 – Waste Week 
Celebrate in London by attending one of our events that focus on the principles of circular economy, resource efficiency and waste reduction. For more information visit www.wrwcanada.com
Monday 21 7:00 PM – 8:30PM Grosvenor Lodge 1017 Western Road Fall Composting Tips Composting is the central tenet of organic gardening and time of year that the results prove it. It's also the time with supplies of finished compost mostly exhausted, that we commit to plan and build for the next harvest. Free. Join Thames Region Ecological Association for a discussion on composting. For more information, email info@trea.ca or visit https://www.facebook.com/trealondon/
Tuesday 22 6:30 PM – 8:30PM Western University North Campus Building Movie Screening of "Just Eat It" Renewi Canada and Western's Centre for Sustainability will be screening the documentary, "Just Eat It" an examination of our systemic obsession with expiry dates, perfect produce, portion sizes and their devastating consequences around the world. For more information visit www.eventbrite.ca/justeatit
Wednesday 23 6PM – 8PM 211 King Street Reimagine Co: Zero Waste 101 Are you curious about Zero Waste and reducing your plastic use? We will be covering the basics of zero waste and how you can make small (or big!) changes to make less trash. This will be an open discussion and all are welcome! Please RSVP for free via www.eventbrite.ca/zerowaste
Thursday 24 6 PM – 7 PM 211 King Street  Reimagine Co: Plastic Free London Join a group of passionate Londoners as they develop ideas and spread the word about cutting down on single-use plastics locally. Their goal is to encourage more London eating establishments to reduce plastics – and to celebrate the businesses who have cut down on waste. Please RSVP for free via www.eventbrite.ca/plasticfree
Ask TREA to help with your festival composting and waste reduction strategies.