Sign up
Donate Now
Sign up today! TREA publishes a monthly newsletter including volunteer opportunities, news and upcoming events. Please enter your email below:
Become a Volunteer
TREA has had a foundation of engaging volunteers to support environment issues important to them and that bring others on board to mo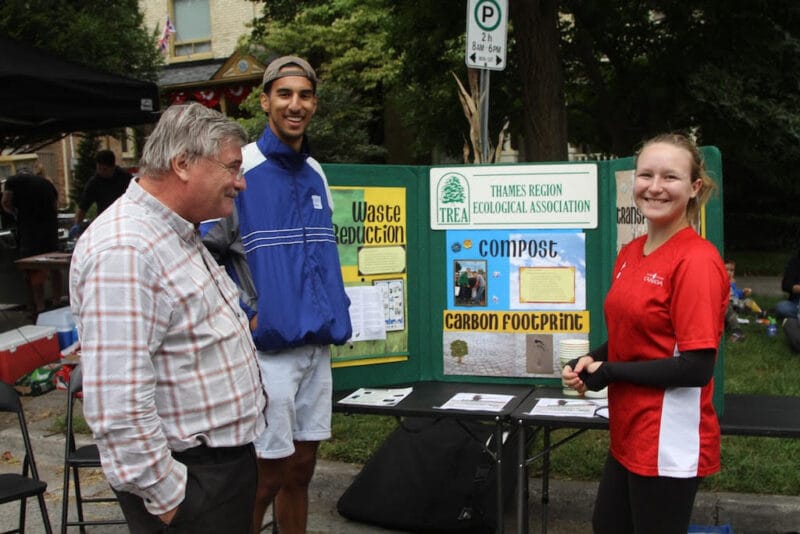 ve these issues forward. From its start TREA has championed the community to engage in waste reduction, active transportation and reducing fossil fuel usage.
To view some of the issues TREA has been involved with visit the history of TREA to see some of its successes primarily driven by a volunteer base.
People the world over engage in volunteerism for a great variety of reasons: to help to eliminate poverty and to improve basic health and education, to tackle environmental issues, to reduce the risk of disasters or to combat social exclusion and violent conflict. In all of these fields, volunteerism makes a specific contribution by generating well-being for people and their communities.
Volunteerism is a basic expression of human relationships. It is about the opportunity to participate and to feel that you matter to others. We strongly believe that the social relationships intrinsic to volunteer work are critical to individual and community well-being.
Volunteers are more likely to develop civic skills, to attach more importance to serving the public interest as a personal life goal and to be more active in their neighbourhood, school, workplace or community overall. Thus, in going about their voluntary activities, individuals are also cultivating an outlook that contributes to a social environment that nurtures the well-being of all.
COVID-19 somewhat curtailed many of our normal yearly events in 2020 such as a park cleanup, a compost sale, cycling events, and waste management at various local summer festivals but we hope 2021 will lend itself to shift these special events back into motion. We have a compost demonstration site and pollinator garden that need special attention, online workshops planning and promotion, Green Directory updates and research on important environmental concerns all in our immediate future. We welcome you to be a part of these initiatives. We have had many students, seniors and folks new to London find TREA a good space to learn about London and the environmental community and to be able to make a personal difference.